Your search has been saved
You will receive email notifications when ads match this search
To manage your favorite searches and emails alerts:
1- Sign in
2- Click on Favorites on the top right of OpensSooq
3- Select Favorite Searches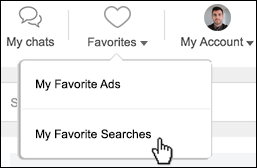 Your search has been saved to favorites
Furniture in the UAE
Foreigners in the United Arab Emirates
There are many appealing reasons which make expatriates travel to United Arab Emirates from all over the world, these reasons include job opportunities that are offered in the job market especially in Dubai, trading and investment activity in Dubai which is very profitable and the great places and entertaining activities in Dubai which appeal tourists to visit it from different countries around the world. Once anyone decides to travel to another country, many things must be taken into consideration such as transportation, accommodation, and furniture.
Definition of Furniture
Furniture is a tool that any house or property needs to become suitable for living in it, and it provides comfort as well as other facilities people need to live perfectly. No one can live without the furniture in their property, it is a must to have it and before even traveling or buying a new property.
Manufacturing of Furniture
Many brands are manufacturing furniture in Dubai nowadays, and each brand has its way, quality, and materials to manufacture all types of furniture. Some furniture is made of wood which was taken from different types of trees, and other furniture is made of metals such as iron, in addition to the ability to make it of plastic.
Types of Furniture
There are two different models of furniture; classic furniture, and modern furniture. Classic furniture has classic and old fashion designs, but it is very strong and with high quality, while modern furniture has many modern and new designs, but some of it lost its quality. Depending on the room in which the furniture is installed, furniture has many types as well:
Reception area furniture: Reception areas including living rooms and salons have special furniture that is suitable for them such as sofas, vases, and reception small tables, etc.

Dining room furniture: Dining rooms also have special furniture that is suitable for them such as dining tables and chairs, dressers, etc.

Bedrooms furniture: Bedrooms have special furniture as well which is suitable for them including beds, closets, and wallets, etc.

Office Furniture: Offices have special types of furniture to use in work; this furniture includes discs, chairs, trays, trash baskets, etc.

Other Furnisher: There are other types of furniture such as those chairs, baskets, and swings which are used in terraces and gardens.
New VS Used
In Dubai can be bought either new furniture or used furniture, each one of the two conditions has its advantages and disadvantages, new furniture is free of damage, but it's relatively expensive, while the used furniture has less price but we will spotlight on the cons of buying used furniture.
Both new furniture and used furniture can be bought from the OpenSooq Website as well as any property you are looking for or any type of either new or used cars as well.
Disadvantages of buying used furniture
The absence of the guarantee: The purchase of second-hand furniture can be done through private stores or the previous owner. Often this furniture does not have a guarantee that will ensure their quality.

The possibility of having hidden damages: One of the reasons people are selling their items is because there is damage, sometimes they are not visible, so checking the used furniture well before buying them is a must.

Less Quality over time: The furniture is not designed to last forever and this means that used furniture is already consumed.

Dealing with scammers: Some people defraud customers and make them buy certain furniture by making them look good even though there are some problems in them and this can be a serious issue, especially when they do not have a guarantee.
Thank you for your feedback and suggestions
Send us your feedback

Fill your details now in order to contact you

Your request has been submitted successfully. Our team will contact you soon in order to proceed with the next steps.