Fujairah

|

Downtown Fujairah

|

16-11-2019
Fujairah

|

Fujairah Freezone

|

12-12-2019
Fujairah

|

Downtown Fujairah

|

16 hours ago
Al Ain

|

Al Ain Industrial Area

|

27-10-2019
Um Al Quwain

|

Emirates modern Industrial

|

11-10-2019
Ajman

|

Al Rashidiya

|

26-11-2019
Abu Dhabi

|

Mussafah

|

06-11-2019
Ras Al Khaimah

|

Al Mamourah

|

17-11-2019
Dubai

|

Al Qusais

|

29-11-2019
Ras Al Khaimah

|

Cornich Ras Al Khaima

|

02-12-2019
Dubai

|

Mushrif Park

|

08-12-2019
Dubai

|

Business Bay

|

25-11-2019
Ajman

|

Al Naemiyah

|

05-11-2019
Sharjah

|

Al Qasbaa

|

24-09-2019
Abu Dhabi

|

Airport Road

|

27-10-2019
Dubai

|

Academic City

|

03-11-2019
Abu Dhabi

|

Abu Dhabi Gate City

|

06-11-2019
Abu Dhabi

|

Airport Road

|

06-12-2019
Dubai

|

Bur Dubai

|

26-11-2019
Al Ain

|

Al Hili

|

10-12-2019
Al Ain

|

Al Jimi

|

01-10-2019
Abu Dhabi

|

Desert Village

|

28-11-2019
Al Ain

|

Al Jimi

|

18-11-2019
Dubai

|

Al Rashidiya

|

11-12-2019
Abu Dhabi

|

Al Mushrif

|

06-11-2019
Al Ain

|

Al Muwaiji

|

11-12-2019
Dubai

|

Al Nahda

|

18-11-2019
Your search has been saved
You will receive email notifications when ads match this search
To manage your favorite searches and emails alerts:
1- Sign in
2- Click on Favorites on the top right of OpensSooq
3- Select Favorite Searches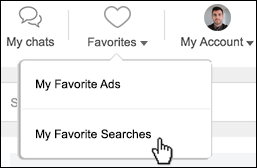 Your search has been saved to favorites
Driver Jobs
Job Market in Dubai
The United Arab Emirates is one of the most developed and modern countries in the Middle East, and because of its open-minded community, it raised and shined in many fields such as industry, trade, tourism, and economy. All the previous factors affected the activity of the job market of Dubai particularly; it became very active and now there are many job opportunities especially for expatriates. Jobs in Dubai are distributed into all fields including the sales field, accounting field, IT field, etc. As the job market in Dubai was activated many foreigners traveled there searching for life and job opportunities as there are jobs in Dubai for accountant as well as many other majors.
Driver Jobs in Dubai
Driving a car is not a difficult task to do; anyone can drive a car if they practice well and applied all of the required roles. A driving job is one of the easiest jobs ever, but with the highest responsibility ever as you are picking up people's lives in your car.
Types of Drivers
There are many types of driving jobs in Dubai including personal drivers that drives the owners' car to pick him where ever he wants, in addition to taxi drivers that must get a taxi car to start working around Dubai roads to pick up passengers, as well as car driving applications that employee cars; owners to pick up passengers through those applications and deduct a percentage from the payment.
Driver Jobs Advantages
Working as a driver is very easy and does not consume effort.

No specific times for working, they are arranged and rescheduled daily as the request of the passengers.

Kind of good income which covers living expenses.
Driver Jobs Disadvantages
Passengers may interrupt your life activities to pick them up.

The responsibility to drive the passengers safely without making any troubles or accidents.

The responsibility to take care of the owner's car in case of personal driving.

Traffic and street problems that you might face while driving.

It is not the main job with an excellent income; it has to be a second or part-time job.
How to Become a Driver in Dubai
If you are interested in being a driver in Dubai visit OpenSooq right now and apply for this job, there are many job opportunities either as a driver or in any other field that we will discuss later.
Available Jobs in Dubai
As we mentioned above, Dubai has a great variety of majors and fields, it also has diversity in job opportunities due to economic growth and brilliance.
Thank you for your feedback and suggestions
Send us your feedback

Fill your details now in order to contact you

Your request has been submitted successfully. Our team will contact you soon in order to proceed with the next steps.