Fujairah

|

Downtown Fujairah

|

16-11-2019
Fujairah

|

Fujairah Freezone

|

16 hours ago
Al Ain

|

Al Ain Industrial Area

|

27-10-2019
Um Al Quwain

|

Emirates modern Industrial

|

11-10-2019
Ajman

|

Al Rashidiya

|

26-11-2019
Abu Dhabi

|

Mussafah

|

06-11-2019
Ras Al Khaimah

|

Al Mamourah

|

17-11-2019
Dubai

|

Al Qusais

|

29-11-2019
Ras Al Khaimah

|

Cornich Ras Al Khaima

|

02-12-2019
Dubai

|

Mushrif Park

|

08-12-2019
Dubai

|

Business Bay

|

25-11-2019
Ajman

|

Al Naemiyah

|

05-11-2019
Sharjah

|

Al Qasbaa

|

24-09-2019
Abu Dhabi

|

Airport Road

|

27-10-2019
Dubai

|

Academic City

|

03-11-2019
Abu Dhabi

|

Abu Dhabi Gate City

|

06-11-2019
Abu Dhabi

|

Airport Road

|

06-12-2019
Dubai

|

Bur Dubai

|

26-11-2019
Al Ain

|

Al Hili

|

Yesterday
Al Ain

|

Al Jimi

|

01-10-2019
Abu Dhabi

|

Desert Village

|

28-11-2019
Al Ain

|

Al Jimi

|

18-11-2019
Dubai

|

Al Rashidiya

|

23 hours ago
Abu Dhabi

|

Al Mushrif

|

06-11-2019
Dubai

|

Business Bay

|

30-11-2019
Dubai

|

Al Nahda

|

18-11-2019
Al Ain

|

Al Muwaiji

|

22 hours ago
Your search has been saved
You will receive email notifications when ads match this search
To manage your favorite searches and emails alerts:
1- Sign in
2- Click on Favorites on the top right of OpensSooq
3- Select Favorite Searches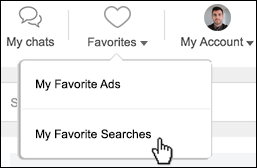 Your search has been saved to favorites
HR jobs
Human resources in Dubai
It's one of the most required jobs in Dubai and means to focus on the tasks of employees; by dividing the company according to a range of activities, which include training, hiring new employees, mentoring individuals, providing employee benefits, and human resources are defined as part of the facilities management, and is concerned with the management and training of employees as the most important assets of the work. There are many other required jobs in Dubai for accountant and Administrator.
Human Resources Objectives
Training and Development: Providing the possibility of development through various organizations, which contributes to the identification of special needs in training within the facility, and human resources are concerned with the establishment and planning of staff training programs.

Recruitment: The Human Resources Section provides information on candidates for a job, and then makes decisions regarding their recruitment to fill the vacancies available at the facility.

Strengthening Employee Relations: It is part of the policies and laws of the employees. The Human Resources Department seeks to enhance the compliance of establishments with the special laws and regulations in recruitment, it's also interested in following up on employee relations, such as resolving existing conflicts and ensuring that all employees have their rights.

Assisting employees: It is the responsibility of human resources to supervise the implementation of employee assistance programs. These programs contribute to assist employees to achieve a balance between their normal and professional lives. Human Resources employees seek to implement savings programs and provide retirement wages for employees.
Human Resources Courses
There are many courses that you can join to understand the nature of the work of the HR department and which qualifies you to join the department such as the basics of human resources where it explains the basics of this science in a simple way, human resources management, human resources diploma, and human resources management diploma.
How to become a Human Resources Officer
Many people want to work in the field of human resources. It is a fast-growing field with lots of lucrative opportunities for managers and HR professionals. The tips for a rewarding career in human resources are:
Academic Qualifications: The minimum qualification for an HR position is considered a Diploma in Management or a Diploma in Business and some require a person to have at least a Bachelor of Management or Business Administration.

Practical Qualifications: A person must be fully aware of the behavior of other individuals and how to deal with them and contain their anger, and must have communication and speaking skills, as well as be familiar with programs, such as Office and Oracle programs.
Most jobs required in Dubai
Jobs in Dubai have a high range of verities like teachers, Dealers and driver jobs and the most required jobs in Dubai are:
Engineers: there are many jobs in Dubai engineering because Dubai has many Building Projects and other fields that require Engineers.

Sales: many employees work in jobs in Dubai in sales due to the high demand in the marketing section.

Hospitality: hospitality jobs in Dubai are considered essential due to the nature of UAE Citizens, they are very generous and honorable.
Thank you for your feedback and suggestions
Send us your feedback

Fill your details now in order to contact you

Your request has been submitted successfully. Our team will contact you soon in order to proceed with the next steps.