Abu Dhabi

|

Hamdan Street

|

Now
Sharjah

|

Abu shagara

|

2 hours ago
Sharjah

|

Al Nahda

|

2 hours ago
Ajman

|

Ajman Industrial Area

|

21 hours ago
Abu Dhabi

|

Al Salam Street

|

21 hours ago
Sharjah

|

Al Qasemiya

|

22 hours ago
Sharjah

|

Al Taawun

|

Yesterday
Abu Dhabi

|

Al Wahda

|

Yesterday
Abu Dhabi

|

City Downtown

|

Yesterday
Dubai

|

Dubai International City

|

Yesterday
Dubai

|

Sheikh Zayed Road

|

Yesterday
Abu Dhabi

|

Tourist Club Area

|

17-01-2020
Abu Dhabi

|

Airport Road

|

17-01-2020
Dubai

|

Al Quoz

|

16-01-2020
Ras Al Khaimah

|

Al Nakheel

|

15-01-2020
Ajman

|

Ajman Corniche Road

|

15-01-2020
Fujairah

|

Merashid

|

14-01-2020
Dubai

|

Sheikh Zayed Road

|

14-01-2020
Al Ain

|

Al Murabaa

|

14-01-2020
Ras Al Khaimah

|

Al Hamra Village

|

14-01-2020
Ajman

|

Ajman Corniche Road

|

14-01-2020
Abu Dhabi

|

Al Markaziyah

|

13-01-2020
Abu Dhabi

|

Hamdan Street

|

13-01-2020
Ajman

|

Ajman Industrial Area

|

13-01-2020

Your search has been saved
You will receive email notifications when ads match this search
To manage your favorite searches and emails alerts:
1- Sign in
2- Click on Favorites on the top right of OpensSooq
3- Select Favorite Searches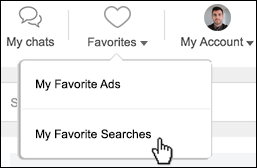 Your search has been saved to favorites
Rooms for rent
What does a room for rent stand for?
Is your home big enough to have an extra space? If so have you ever thought about capitalizing on this space at your disposal? This may seem an extra source of income if you are struggling with expenses, and striving for an additional income!
Tips to consider when deciding to rent a room
Yet this is not as easy as you may think, renting a room is not a piece of cake as it takes some time and steps to get a proper tenant, here are some useful tips to consider when deciding to rent a room:
Enough Space for roommate
You should ask yourself first: Do I have enough space for someone else? Remember lacking enough personal space breeds stress and anxiety, so never sacrifice your comfort zone for the sake of a few bucks of money!
Approval from the tenant
Do you need to consult with your home mate before agreeing with a tenant?. You should first get approval from anyone you live with, even if they are your kids who you have a sense of ownership over. Otherwise, troubles will rise out from nowhere and it will become a headache for you!
Privacy
Do you have places in your home that you consider private?. When it comes to habitation, privacy is a top concern! It would be better if you check out all private rooms and kinds of stuff that you don't want it to be accessible to any tenant.
Rental agreement
Renting an apartment or room may sound an easy process if you think it's all about finding a suitable tenant to be followed by signing an agreement. But it goes far beyond that, you may underestimate some issues than will occur sooner or later, and eventually, it cause you problems.
That's why the agreement is crucial in the renting process, it needs to be comprehensive in covering all concerns of the two involved parties: the renter and the tenant.
Room rentals in Dubai
Nothing beats Dubai city in offering a wide variety of choices when it comes to finding a place for living! These various options range from quite calm studios to big mansions.
Housing is one of the things that are completely dependent on budget regardless of personal preferences, so it's up to you to choose an apartment for rent in Dubai based on your income status! Having that been said, any calculation shall start with an assumption that around 30-50% of the income in Dubai is spent on housing so that a minimum salary of 5000 AED is needed to afford to rent an apartment in Dubai!
As for lower budgets, rooms sound more affordable compared to apartments for rent. Rooms for rent is indeed a perfect option for those who earn a salary below 5000 AED. For instance, it's possible to find a convenient Master room if your salary ranges from 3000 to 4000 AED. In case you are just looking for a simple couple room in Dubai, available rooms don't usually exceed 3000 AED!
Thank you for your feedback and suggestions
Send us your feedback
Don't miss out on these deals

Fill your details now in order to contact you

Your request has been submitted successfully. Our team will contact you soon in order to proceed with the next steps.