Dubai

|

Dubai Marina

|

Yesterday
Sharjah

|

Al Butina

|

Yesterday
Dubai

|

Al Satwa

|

Yesterday
Sharjah

|

Halwan

|

19-01-2020
Abu Dhabi

|

Al Wathba

|

18-01-2020
Um Al Quwain

|

Al Kaber

|

15-01-2020
Sharjah

|

Al Ghafeyah area

|

14-01-2020
Ajman

|

Al Rashidiya

|

13-01-2020
Al Ain

|

Al Hili

|

11-01-2020
Sharjah

|

Al Zubair

|

10-01-2020
Sharjah

|

Umm Khanoor

|

10-01-2020
Abu Dhabi

|

Al Khalidiya

|

10-01-2020
Um Al Quwain

|

Falaj Al Moalla

|

08-01-2020
Al Ain

|

Al Sinaiya

|

08-01-2020
Dubai

|

Al Mizhar

|

07-01-2020
Al Ain

|

Al Hili

|

07-01-2020
Dubai

|

Al Khawaneej

|

04-01-2020
Al Ain

|

Zakher

|

04-01-2020
Sharjah

|

Halwan

|

04-01-2020
Dubai

|

Al Warsan

|

04-01-2020
Dubai

|

Al Aweer

|

03-01-2020
Abu Dhabi

|

Al Rahba

|

03-01-2020
Sharjah

|

Umm Khanoor

|

03-01-2020
Ajman

|

Musheiref

|

01-01-2020
Ajman

|

Al Zorah

|

01-01-2020
Al Ain

|

Al Hili

|

31-12-2019

Your search has been saved
You will receive email notifications when ads match this search
To manage your favorite searches and emails alerts:
1- Sign in
2- Click on Favorites on the top right of OpensSooq
3- Select Favorite Searches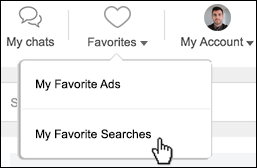 Your search has been saved to favorites
Looking for Animals? Join Opensooq and Enjoy a fast and easy way to find Animals in UAE .
Thank you for your feedback and suggestions
Send us your feedback
Don't miss out on these deals

Fill your details now in order to contact you

Your request has been submitted successfully. Our team will contact you soon in order to proceed with the next steps.