Your search has been saved
You will receive email notifications when ads match this search
To manage your favorite searches and emails alerts:
1- Sign in
2- Click on Favorites on the top right of OpensSooq
3- Select Favorite Searches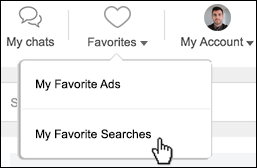 Your search has been saved to favorites
Pigeons
Pigeons have been known to find their way home regardless of the distance throughout history. Because of that, they were used to carry messages back and forth from one place to another. The name of those kind of pigeons were the "messenger pigeons". By time, and many studies later, scientists have found out many unique characteristics of this special bird. They recognise time, could be trained to be art snobs, and even distinguish between different words.
Pigeons feed on several things that range from berries, to grains, to seeds, to insects and worms in the wild. If you decided to keep pigeons at your home, a good idea would be a pigeon loft. This loft is a raised structure, usually built on top of buildings in a reasonable size to prevent the pigeons from fighting, or spreading diseases. The direction of the pigeon loft should be facing the best weather in your area, moreover, there should be a roof over the loft to protect from the rain.
Pigeons on OpenSooq:
OpenSooq allows you to browse through various pigeon species. If you are looking into buying pigeons, visit our website and find the type and quantity of the pigeons. You can make use of the filter option by determining the city where you want to buy the pigeons from, and the price range.
If you sell pigeons, you will need to sign up, then provide information on the type of pigeon you sell, in what city and the price. Your contact information is also important as customers may contact you by your number. Other customers may contact you the comments section and private chat that are made accessible by our website.
Thank you for your feedback and suggestions
Send us your feedback
Don't miss out on these deals