Al Ain

|

Al Ain Industrial Area

|

Now
Al Ain

|

Al Manaseer

|

1 hour ago
Dubai

|

Oud Al Muteena

|

1 hour ago
Um Al Quwain

|

Al Salamah

|

1 hour ago
Abu Dhabi

|

Abu Dhabi Gate City

|

1 hour ago
Abu Dhabi

|

Airport Road

|

4 hours ago
Sharjah

|

Sharjah Airport freezone (SAIF)

|

4 hours ago
Abu Dhabi

|

Al Shamkha

|

5 hours ago
Ajman

|

Ajman Corniche Road

|

6 hours ago
Sharjah

|

Al Azra

|

6 hours ago
Ras Al Khaimah

|

Al Uraibi

|

7 hours ago
Abu Dhabi

|

Al Nahyan Camp

|

8 hours ago
Dubai

|

Al Qusais

|

14 hours ago
Sharjah

|

Muelih Commercial

|

16 hours ago
Abu Dhabi

|

Al-Forsan

|

16 hours ago
Al Ain

|

Al Muwaiji

|

16 hours ago
Fujairah

|

Downtown Fujairah

|

17 hours ago
Al Ain

|

Al Buraymi

|

17 hours ago
Dubai

|

Al Nahda

|

19 hours ago
Ajman

|

Sheikh Khalifa Bin Zayed Street

|

19 hours ago
Dubai

|

Al Muhaisnah

|

20 hours ago
Sharjah

|

Al Nahda

|

20 hours ago
Ras Al Khaimah

|

Julfar

|

21 hours ago
Ajman

|

Al Hamidiya

|

21 hours ago
Sharjah

|

Sharjah Industrial Area

|

21 hours ago
Dubai

|

Al Nahda

|

22 hours ago
Abu Dhabi

|

Al Shahama

|

22 hours ago
Dubai

|

Al Qusais

|

22 hours ago

Your search has been saved
You will receive email notifications when ads match this search
To manage your favorite searches and emails alerts:
1- Sign in
2- Click on Favorites on the top right of OpensSooq
3- Select Favorite Searches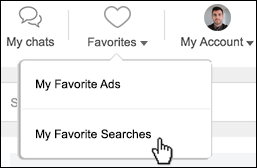 Your search has been saved to favorites
Nissan Models
Nissan has for many years been the biggest-selling Japanese car brand in the UK. It has famously made some very bold decisions with its models that have really paid off in terms of sales. For instance, Nissan invented the 'crossover' SUV market, halfway between a 4x4 and a regular hatchback. It has since become one of the world's best selling cars. A similar story has happened with the smaller and even more adventurously-styled Juke crossover.
Nissan is one half of a joint operation with Renault. While it shares some components with the French company, it very much retains its own identity. A lot of Nissan's production happens at factories worldwide, It manufactures the Juke, Leaf, Qashqai and X-Trail. Plus the Q30 and QX30 for Nissan's premium spin-off brand, Infiniti.
Nissan has also traditionally been strong in the 'proper' 4x4 market, with models such as the Nissan X-Trail. Nissan offers a couple of sports cars too - the Nissan 370Z and thrilling Nissan GT-R. Meanwhile, Nissan's pioneering strategy with electric cars has been rewarded by the Nissan Leaf being the bestselling full-electric car in many countries worldwide.
Nissan Costs


Nissan is one of the larger mainstream brands in the market, competing with the likes of Toyota, Ford and Hyundai. Its cars are priced competitively among these rivals, very much in the family car heartland. Many of its cars are eminently affordable, such as the Nissan Micra small hatchback, Nissan Juke and Leaf. The popularity of models such as the Juke and Leaf means there are lots of second-hand options around. Because they're viewed as desirable, they tend to keep their value well. Nissan often has competitive monthly maintenance costs.
Thank you for your feedback and suggestions
Send us your feedback
Don't miss out on these deals