Ajman

|

Al Naemiyah

|

10 hours ago
Dubai

|

Al Qusais

|

Yesterday
Dubai

|

Jebel Ali

|

18-02-2020
Abu Dhabi

|

Mohamed Bin Zayed City

|

16-02-2020
Dubai

|

Al Nahda

|

11-02-2020
Dubai

|

The Springs

|

11-02-2020
Dubai

|

Al Mizhar

|

10-02-2020
Dubai

|

Al Nahda

|

09-02-2020
Abu Dhabi

|

Mohamed Bin Zayed City

|

09-02-2020
Dubai

|

Al Barsha

|

07-02-2020
Dubai

|

Jumeirah

|

06-02-2020
Sharjah

|

Al Garayen

|

06-02-2020
Abu Dhabi

|

Baniyas

|

03-02-2020
Al Ain

|

Al Tawiya

|

02-02-2020
Al Ain

|

Al Khabisi

|

01-02-2020
Dubai

|

Al Barsha

|

28-01-2020
Ajman

|

Al Rawda

|

25-01-2020
Al Ain

|

Al Ain Industrial Area

|

19-01-2020
Abu Dhabi

|

Abu Dhabi Gate City

|

13-01-2020
Dubai

|

Al Barsha

|

12-01-2020
Ajman

|

Al Rashidiya

|

30-12-2019
Dubai

|

Al Barsha

|

24-12-2019
Dubai

|

Al Barsha

|

21-12-2019
Sharjah

|

Maysaloon

|

16-12-2019
Dubai

|

Ras Al Khor

|

24-11-2019
Al Ain

|

Al Ain Industrial Area

|

23-11-2019
Your search in "Cars For Sale" does not match any results. Please make sure that the words are spelled correctly or add your query as a demand
Submit your demand now

Your search has been saved
You will receive email notifications when ads match this search
To manage your favorite searches and emails alerts:
1- Sign in
2- Click on Favorites on the top right of OpensSooq
3- Select Favorite Searches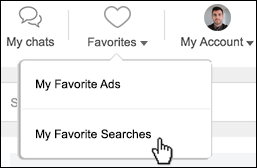 Your search has been saved to favorites
The Best of Porsche: Our Top Five Picks
Porsche is known as the most prestigious automobile brand in the world. Since its foundation in Germany back in 1931, it has been producing statement cars that everybody dreams to be seen driving. It's sleek design and high performance have given it a permanent place at the top of the pyramid, this car has really made its name in history. Here are our top five Porsche models ever.
Porsche 911 Targa - 1967
One of the brand's most fashionable models with its removable roof and attractive colors. The 911 Targa was produced for several decades then stopped, it made a comeback in 2014 with a 400 hp 3.8-liter six-cylinder engine and its fans couldn't be more thrilled
Porsche Boxster 986 - 2002
This design was inspired by the Spyder, Speedster, and Cabriolet models. Its flat-six engine and transmission could take the car from 0 to 60 mph in about 6.5 seconds. It features a new trunk release and hood design, a revamped steering wheel, and a glove compartment.
Porsche Cayenne Turbo S - 2008
An updated version of the car with more power and the ability to go from 0 to 60 miles per hour in 4.7 seconds. It's rumored to have helped the company's financial crisis.
Porsche 918 Spyder - 2015
One of the finest models in the last decade,
n terms of smooth driving and speed, the all-wheel-drive can reach top speeds of 203 mph and go from 0 to 62 mph in only 3 seconds.
Porsche 911 - 2017
50 years after the original model was introduced and the 911 is still the most iconic one, it comes in a convertible option and has a 3.0-liter six-cylinder engine.
Get a luxurious car with a cheaper price through OpenSooq today, check our Porsche section.
Thank you for your feedback and suggestions
Send us your feedback
Don't miss out on these deals