Sharjah

|

Sharjah Airport freezone (SAIF)

|

Now
Sharjah

|

Al Fayha

|

1 hour ago
Abu Dhabi

|

Al Dhafrah

|

2 hours ago
Abu Dhabi

|

Abu Dhabi Gate City

|

2 hours ago
Abu Dhabi

|

Al Shamkha

|

3 hours ago
Sharjah

|

Sharjah Airport freezone (SAIF)

|

3 hours ago
Abu Dhabi

|

Muroor Area

|

4 hours ago
Al Ain

|

Al Jimi

|

5 hours ago
Dubai

|

Nadd Al Sheba

|

5 hours ago
Sharjah

|

Al Khan

|

10 hours ago
Sharjah

|

Al Qarain

|

11 hours ago
Abu Dhabi

|

Al Maffraq

|

16 hours ago
Um Al Quwain

|

Al Salamah

|

17 hours ago
Sharjah

|

Al Rahmaniya

|

17 hours ago
Sharjah

|

Al Majaz

|

17 hours ago
Dubai

|

Al Nahda

|

17 hours ago
Sharjah

|

Sharjah Airport freezone (SAIF)

|

18 hours ago
Dubai

|

Al Qusais

|

18 hours ago
Al Ain

|

Al Maqam

|

18 hours ago
Abu Dhabi

|

Al Falah City

|

20 hours ago
Abu Dhabi

|

Baniyas

|

20 hours ago
Dubai

|

Al Qusais

|

20 hours ago
Dubai

|

Al Qusais

|

20 hours ago
Sharjah

|

Sharjah Airport freezone (SAIF)

|

21 hours ago
Dubai

|

Al Qusais

|

Yesterday
Al Ain

|

Al Manaseer

|

Yesterday
Al Ain

|

Al Jimi

|

Yesterday

Your search has been saved
You will receive email notifications when ads match this search
To manage your favorite searches and emails alerts:
1- Sign in
2- Click on Favorites on the top right of OpensSooq
3- Select Favorite Searches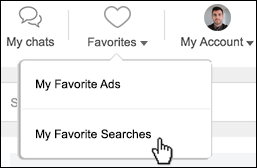 Your search has been saved to favorites
Why Choose a Toyota?
Toyota is the world's best selling car brand, Although based in Japan, Toyota is a truly global company. Many of its models are designed and manufactured in Europe. The Auris, Auris Touring Sports and Avensis models are built at Toyota's UK factory in Derbyshire. The brand's French plant makes the Yaris, while the Aygo is made in the Czech Republic. Toyota's trademark hybrid models spearheaded by the Prius, are mostly built in Japan. Toyota is ranked as the global 'number one', comfortably outselling all other automotive brands, It has relentlessly pursued engineering and manufacturing quality above all else, in an effort to provide customers with the reliability they crave.
Traditionally, Toyotas have been priced at slightly elevated levels compared to mainstream brands, matching the perceived quality of the Japanese company's branding. Toyota's reputation for dependability and its long warranty help keep second-hand values high, which benefits overall running costs as you lose less money when you come to sell the car on.
Choosing the best Toyota car
Toyota Yaris is relatively affordable, well made and offers plenty of usable space. If you need a bit more of this, you can choose the Auris, or go even bigger and opt for the huge Toyota Avensis. Toyota's SUV crossover 4x4 range has expanded to include the C-HR, Toyota RAV4 and Landcruiser. Toyota majors on petrol/electric 'hybrid' models, having invented the genre with the Toyota Prius, this remains the most popular hybrid car in the world. It's now also offered in a Prius Plug-In Hybrid form, so you can recharge it at home and use it as a pure electric vehicle for commuting. Other Toyota hybrid models include the Auris Hybrid, Yaris Hybrid, C-HR Hybrid and RAV4 Hybrid.
Thank you for your feedback and suggestions
Send us your feedback
Don't miss out on these deals